Design pulito ed essenziale
Coffee brew group and steam with Quick Mill system: keyword "simplicity".
We have studied technology, together with design, to brew excellent coffee, like a barista.
Our full automatic machines for home or small communities, combine the design with technology, to obtain a very good coffee brew.
After a long experience in coffee machines, we decided to complete the range with professional coffee machines.
The grinder is important, to obtain a good espresso. Our grinders are small professional ones.
Quick Mill accessories are thought to complete the range with gadgets and small things to make the use of your coffee machine still better.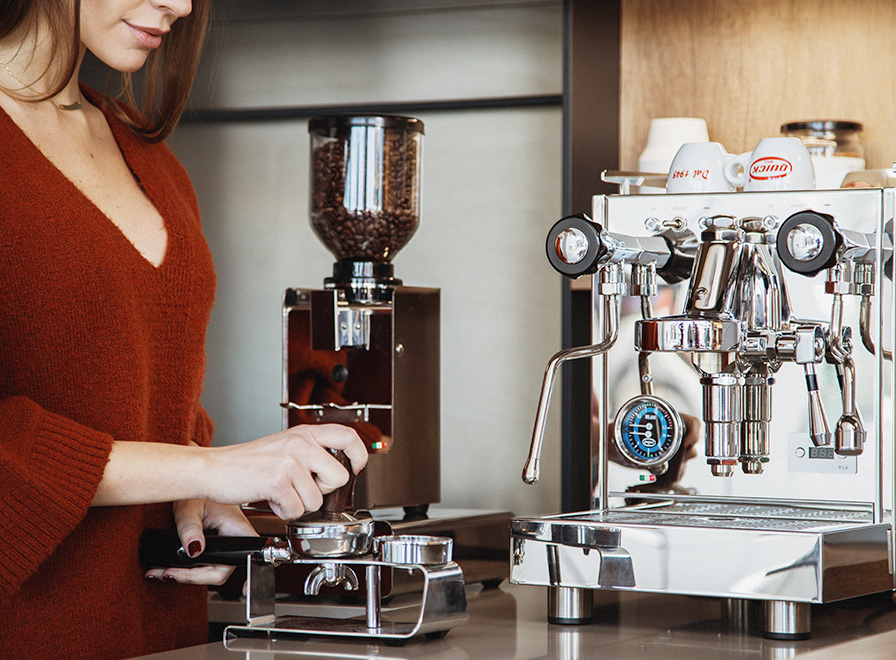 Chi siamo
Il marchio Quick Mill è conosciuto sul mercato nazionale ed internazionale dal 1945.
La società è specializzata nella progettazione, sviluppo e produzione di macchine per il caffè, macinini ed altri prodotti quali grattugie e tritacarne.
Nella sede di Senago (Mi) l'area occupata è di 3.400 m2 di cui oltre 2.100
Scopri di più
Desideri ricevere maggiori informazioni?
Contact us!