Clean and essential design
We have studied technology, together with design, to brew excellent coffee, like a barista.
Our full automatic machines for home or small communities, combine the design with technology, to obtain a very good coffee brew.
After a long experience in coffee machines, we decided to complete the range with professional coffee machines.
The grinder is important, to obtain a good espresso. Our grinders are small professional ones.
Quick Mill accessories are thought to complete the range with gadgets and small things to make the use of your coffee machine still better.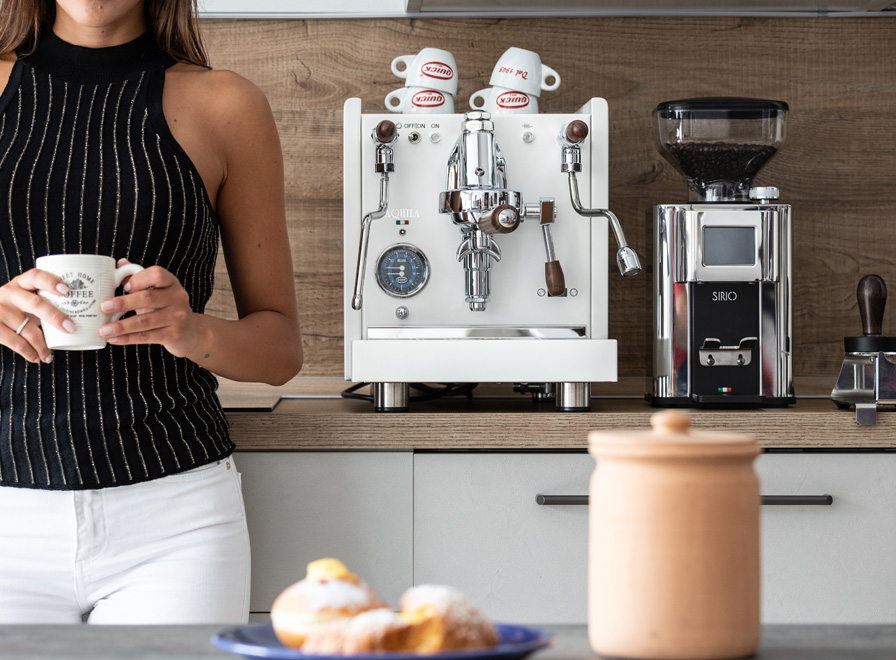 Who we are
The Quick Mill brand has been known on the national and international market since 1945.
The company specializes in the design, development and production of coffee machines, grinders and other products such as graters and meat mincers.
At the Senago (Mi) site, the occupied area is 3,400 m2 of which over 2,100
Find out more
Would you like more information?
Contact us!