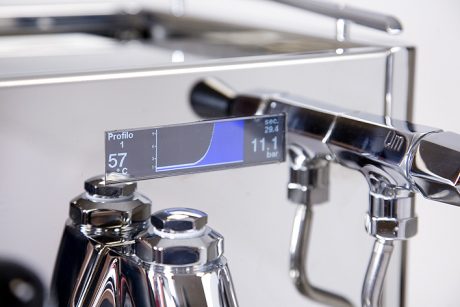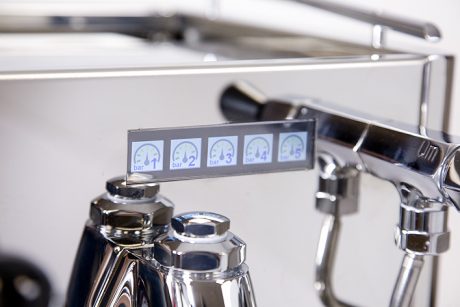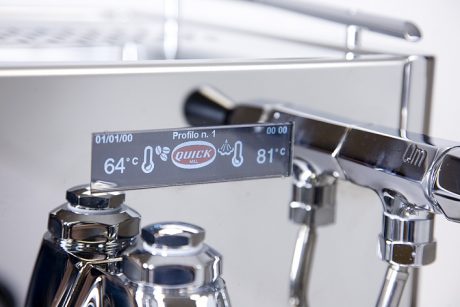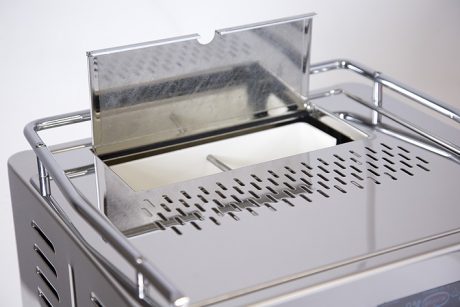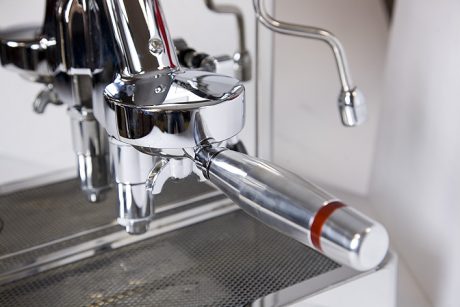 Quick Mill is pleased to introduce the new model of coffee machine Andreja Premium Profiles 1.
The profile machine has been studied for very picky customers, who want to change the coffee brewing.
This is possible thanks to this machine, which has 5 different profiling systems.
The temperatures in the boilers are PID controlled, with 2 temperature probes. The pump is a gear pump with electromagnetic pulling.
Moreover, it has a touchscreen display, very practical to change promptly the functions.
TECHNICAL CHARACTERISTICS:
Coffee boiler 0,75 lts. With external coating
Steam boiler  1,4 lts. With external coating
Coffee heating element 800 watt
Steam  heating element 1400 watt  – 230 Vac
Steam heating element  1100 watt  – 115 Vac.
Machine equipped with safety thermostats
Steam boiler level probe
Safety probe steam boiler
Electronic floater sensor water tank
Equipped with two statics relays
Temperature controlled by PID
Coffee and steam
Stainless steel  anti burn steam wand
Hinged cover for water refill
Drip tray with direct water drain
Steam and water  valves exclusive Quick Mill
Safety valve
Machine completely in AISI 304 supermirror
Gears pump for the profiles control
Graphic  multifunctional touch screen display
Possibility to create 5 different profiles, completely programmable
Dimensions:
large  343
height  435
depth  468
Weight:  26 Kg