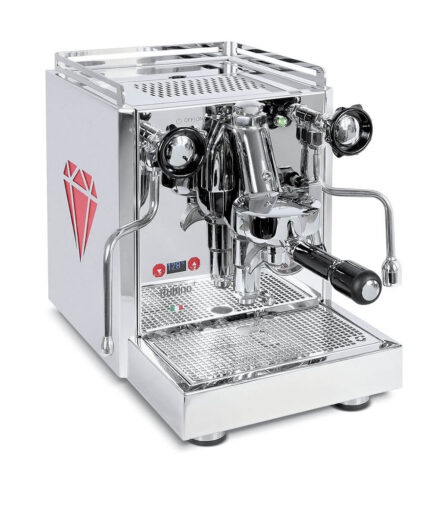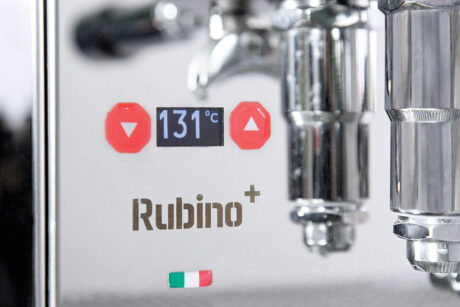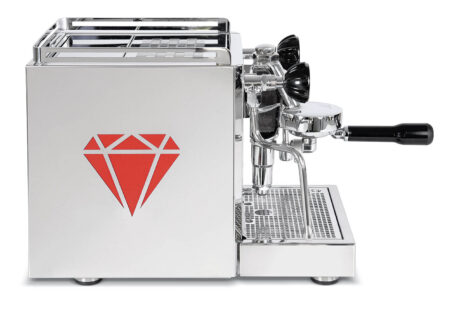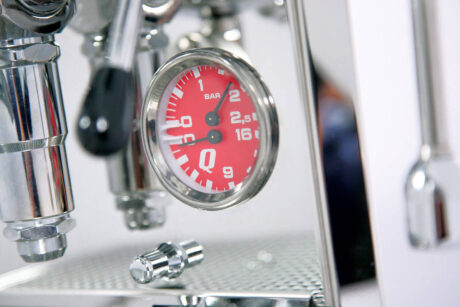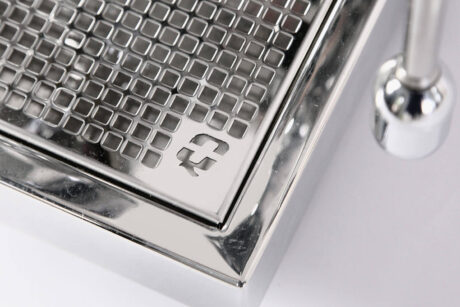 TECHNICAL CHARACTERISTICS:
Die-casted group with water circulating
Stainless steel boiler 1.8Lt. isolated
Automatic pump refiling with electronic level sensor
Stainless steel steam wand
Stainless steel water wand
Double Manometer
Magnetic sensor for water lack
Heater block system
Pump thermos-protector
New design stainless steel cup warmer
Cup Warmer with lid for water tank
Water tank capacity 3Lt.
1 or 2 cups filter holder
Adjustable stainless steel feet
Vibration pump with pulsor
Pressostat with security and vacuum valve
New Ergonomic Handles
New greed
P.I.D. For Temperature adjustment
Upper frame in stainless steel
New Cupwarmer Frame Design
Oled Display
Shot-timer
Eco Mode ( on / off / Regolabile )
Stand-By mode ( on / off / regolabile )
WEIGHT:   20KG
POWER:   1500 W
VOLTAGE:   230V-5060HZ  /  120V-60HZ
DIMENSION:  L 26,5 X P 45 X H 36,5 cm
Available from end of October, Pre-orders are accepted.